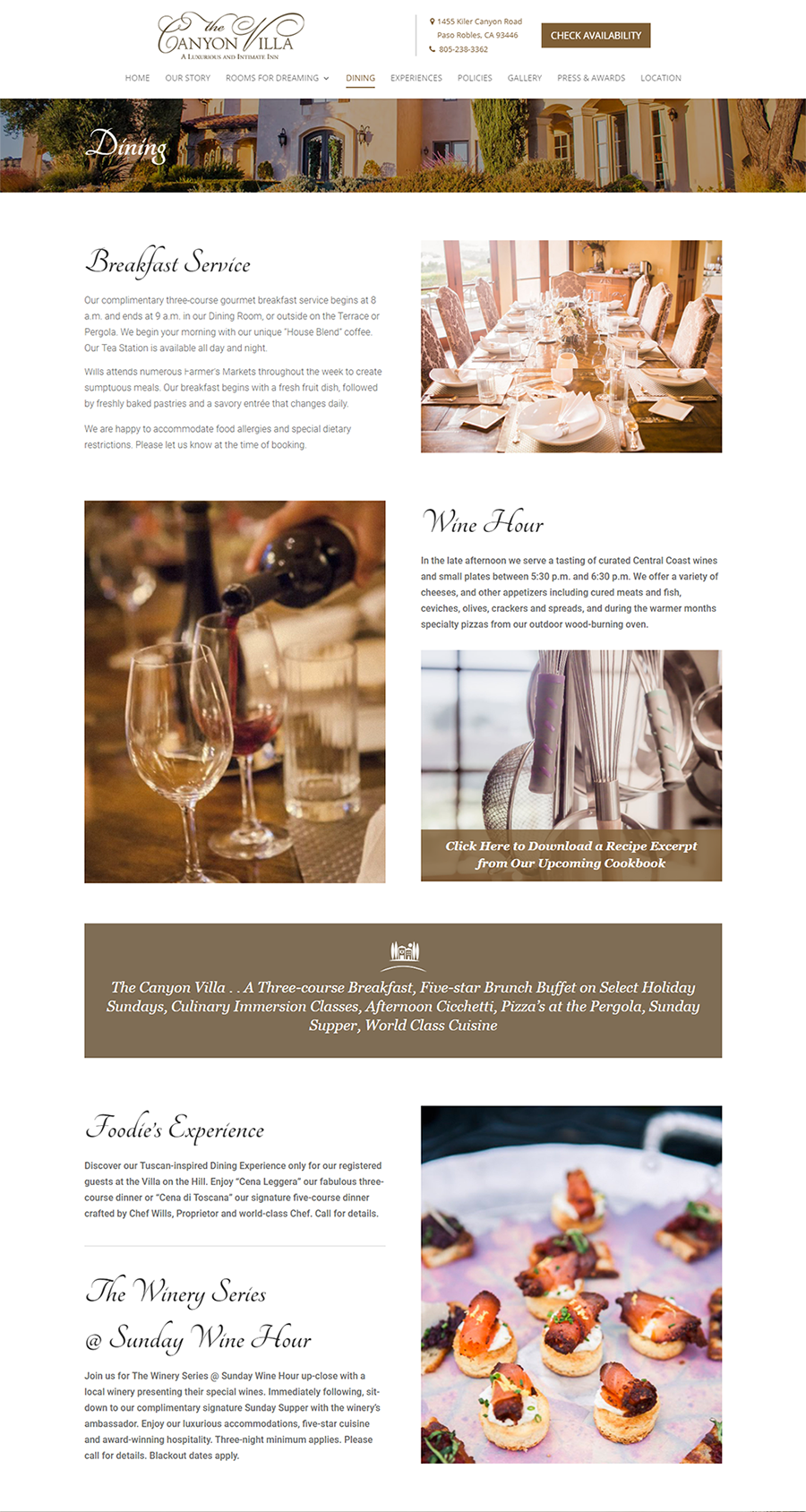 Wills and Katherine are the owners/innkeepers of the 4-room boutique Canyon Villa above. Wills is a noteworthy chef so naturally, food is a major part of the experience here. The photo gallery was an important feature and there are two sets of food galleries on the site – one on the home page above.
This website was created for an award-winning, upscale inn so the design needed to showcase the high quality with excellent and somewhat romantic font and design.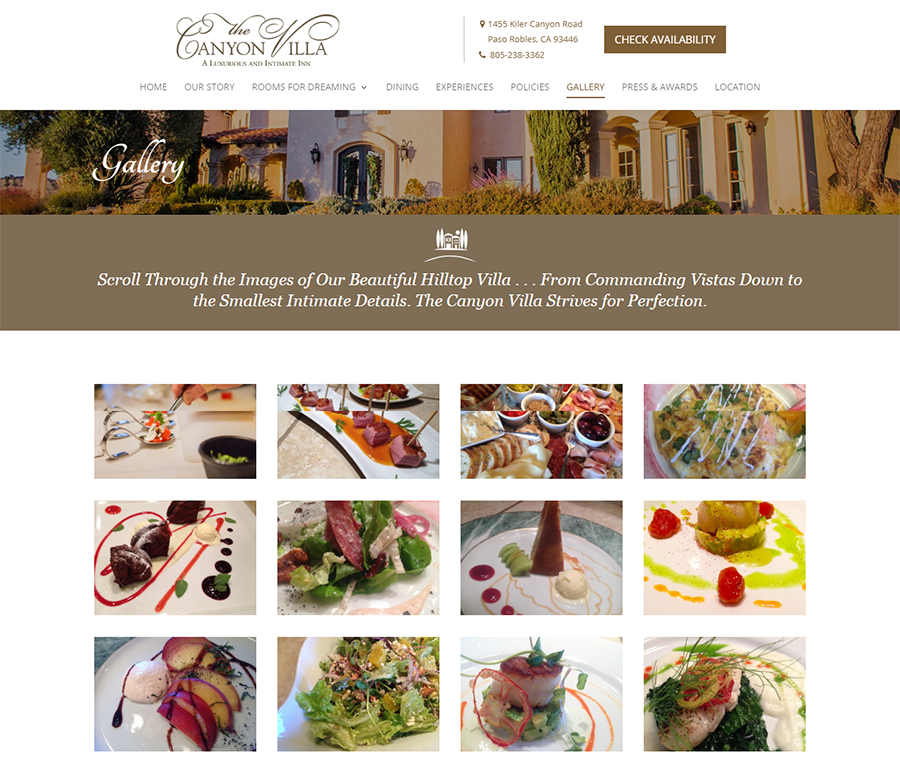 The screenshot of a small part of the Canyon Villa photo gallery page above is the first of two pages – the second gallery page holds a variety of experiences available from the inn. Additionally, there is an entire Experience page which features the coveted Sunday Supper and Culinary Immersion experiences.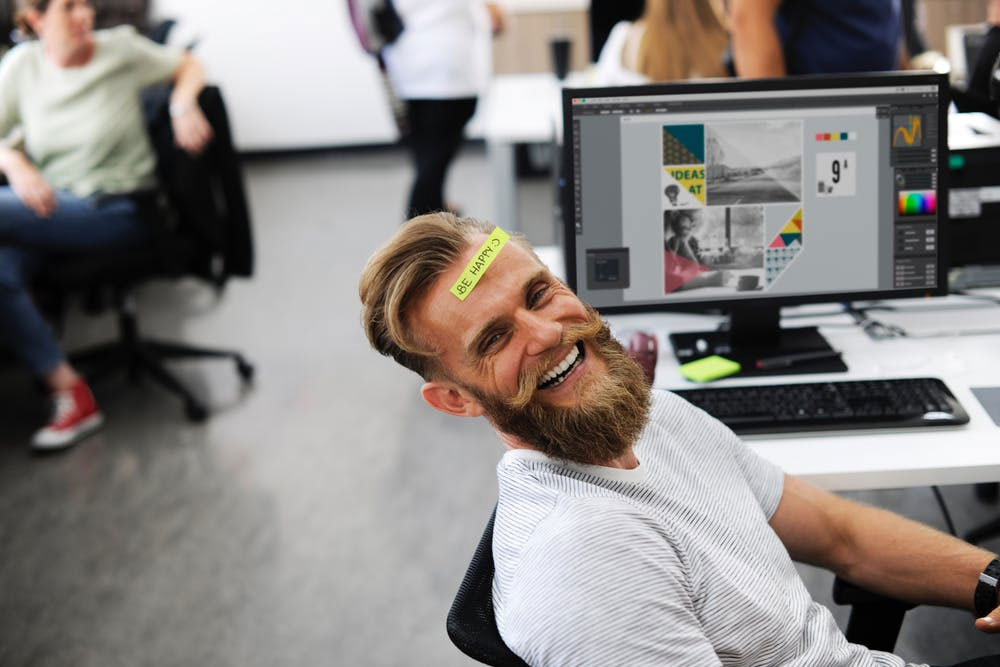 New Affordable Website Product
Our IT and Design teams create websites that are completely mobile and totally customized to what best reflects you and your inn. Our team leaders have figured out ways to make it a pleasurable experience for innkeepers – at least that's what they tell us.
Sites are
Fast Loading
Feature Search optimization plugins
Photos are optimized for ADA, speed and SEO content
Look fabulous
Offer a Very Clear Path to booking
Elegant back end coding (that means it's not convoluted in the programming and Google likes it.
ADA compliant